The 'Platinum' experience is one worth living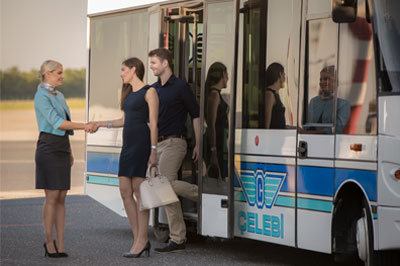 All our passengers are welcomed as "Private Guests". Platinum Services by Çelebi has a statement of priority to make each guest feel comfortable, delighted and privileged. With these principles, we serve not only for guests flying with private jets, but also for guests using commercial airlines, whether its business or economy class.
We provide an extensive array of Premium Services to make our guests experience the 'Platinum Services' concession.
Our services for our Platinum guests include;
Greeting our guests at arrival
Assisting our guests with their baggage from the moment they land until their chosen form of transportation
Transportation Services outside the airport
Apron transportation
Visa services at arrival
Check-in at departure
Fast track at both arrival and departure
Assisting with our guests' baggage at departure with our porters